History of Gyro International
Gyro is the story of  a small group of college students who established a men's fraternity to preserve their friendships following graduation in 1911.   Paul Schwan, Edmund Kagy and Clarence (Gus) Handerson are credited with founding of the Gyro organization and who, with six others, officially organized the first club in Cleveland, OH on June 24, 1912.   Friendship among men has been a key factor in the Club since that time.
In the early years, Gyro was similar to other men's clubs in that business networking, fund raising and charitable giving were all encouraged.   However, business networking as a Gyro activity was later abandoned in favor of building stronger friendships, with which business has tendency of interfering.
By 1916 Gyro had grown to five clubs having a total of 279 members and by the mid-twenties included some 50 clubs.  The Gyro handbook, published around that time read in part,
"The purpose of the Gyro movement is to furnish a means whereby young men whose interests and opportunities are closely enough related to make their associations enjoyable, whose personality will make their friendships desirable and who are able and desire to help one another in a business way, may meet together, cement their personal friendships, discuss means whereby they can be of assistance to each other, take up matters of civic importance, listen to addresses by men of prominence and in these and various other ways thru their association, aid each other to achieve the success in life which they desire."
The organization's newsletter, entitled GYROSCOPE, came into being in 1918, carrying monthly reports about the clubs, their members and activities to Gyro members everywhere.  At its height, Gyro grew to over 100 clubs  and 6,000 members in Canada and the United States.  Gyro clubs in both countries continue to offer fellowship among men an do good works in their home communities.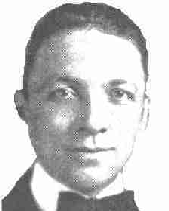 As Founder Paul Schwan's was the vision and burning desire to retain his friendships through personal contacts, it was to Gus that the charter members looked for practical leadership – his push, pep and drive naturally made him the spark plug of the early years of Gyro – he was responsible for the first Club Bulletin, which he called The Gyroscope, and he helped it to become inter-club in scope in 1918 – these very characteristics led him to accept numbers of positions in each of which he was preeminently successful. His later years brought him back to old friends at home but for an all too brief a span of years – his health failed in 1941 and he retired to his southern home in Stuart, Florida, where on June 8, 1942, he died of a heart ailment.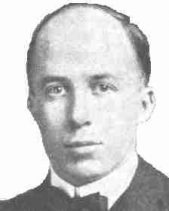 It was Paul Schwan's vision and his burning desire to do something practical about his idea, that brought about the definite organization of Gyro. On April 1, 1918, Paul left civilian life for Camp Sherman, Ohio, to become a private in the United States Army. On April 17, after only 17 days of army life, Paul Schwan passed away, a victim of influenza. It is right to say that Gyro is Paul Schwan's great monument.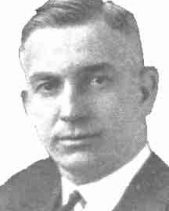 Ed Kagy was affectionately known to thousands of Gyros as "the Grey Eagle." Ed was the Secretary Emeritus of Gyro International. For eleven years (1912-1923), following the organization of Gyro, he worked tirelessly and enthusiastically as a regular member of the Cleveland Club. In 1923, Gyro reached the point where the services of a paid Secretary-Treasurer became an obvious necessity. The unanimous choice was Ed Kagy. It took almost a year to persuade Ed that Gyro was his life's work. In 1923, Ed consented to accept the responsibility. As the mainspring of the Gyro organization, the work of the "Grey Eagle" was invaluable, yet his modesty was such that Ed, unmindful of his own efforts, was convinced that all he was and had, he owed to Gyro. Just what Gyro owed to him can never be measured in material terms. He lived in his home at Chagrin Falls, Ohio until his death in 1960.